Introduction
When COVID-19 was first discovered in December 2019, few could have predicted just how big of an impact on our society it would have. Now, one year later, the coronavirus pandemic still holds the world in an iron grip. Countries around the world seem to be stuck in a perennial loop, forced to choose between implementing lockdowns to stop the spread of the virus and save human lives and loosening restrictions to keep the economy running. Many have described it as a lose-lose scenario. While the closures of non-essential business have been instrumental in reducing the number of infections, they have also had a devastating impact on various sectors, the consequences of which may ultimately turn out to be worse than the virus itself. However, not every sector has been equally affected. Some have even managed to thrive in the new normal, while others are just trying to keep their heads above the water. So, where exactly does retail fall in?
The impact of COVID-19 on retail
The COVID-19 pandemic has significantly accelerated the digital transformation of the retail sector and brought a major change in consumer shopping habits. With consumers increasingly switching to online shopping, Moody's analysts predict that online sales will account for more than 25 per cent of all retail sales over the next five years. This will spell bad news for mall stores, with 20 per cent of them expected to close over the same period, the report reveals. While many retailers have already devised transition strategies, they didn't expect they would have to implement them for at least a few more years, so the pandemic caught them off guard and forced them to scramble for solutions.
A switch to online shopping
The Future of Commerce 2021 report published by the e-commerce platform Shopify, which is based on an online survey of more than 10,000 consumers from all over the world, predicts that 2021 will bring several major changes in the retail landscape. These changes will primarily be led by younger consumers, 67 per cent of which say they have "shifted more of their spending to online shopping since the pandemic was declared." In fact, 84 per cent of all consumers who took part in the survey say that they have tried online shopping during the pandemic, while 79 per cent of them plan to continue doing so regularly in the future. On the other hand, 65 per cent of consumers have visited physical stores over the same period, while just 57 per cent of them will continue this practice. According to the report, younger consumers are also "more likely to discover and shop via social media, prefer to shop for sustainable and green products, and shop to have an impact."
Rethinking supply chains
Over the years, the majority of retailers have come to rely on single suppliers for all of their supply chain needs and the pandemic has fully exposed all of the shortcomings of such a strategy. To keep their supply chains going, retailers were forced to rethink their strategies, with many adopting a dual-sourcing approach. A recent report published by Alvarez & Marsal reveals that 70 per cent of retailers had already "conducted a review of their supply chains as a direct result of COVID-19." Furthermore, 55 per cent of respondents said they had already diversified their supply chains, 30 per cent reduced their product ranges, 15 per cent diversified sourcing countries, and 5 per cent increased their inventories. Finally, near-shoring and on-shoring were implemented by 23 and 14 per cent of respondents, respectively. The last two trends in particular would enable retailers to significantly shorten their supply chains, which in turn would positively affect inventory levels, order cycles, and stock rotation.
Try it virtually before you buy it
With consumers increasingly turning to online shopping due to the COVID-19 pandemic, retailers were forced to adapt their strategies accordingly by implementing innovative solutions like virtual try-ons. The British online retailer Asos, for instance, is testing technology developed by the Israel-based startup Zeekit, which allows customers to try on clothes in a virtual environment. In addition to letting customers see what a particular piece of clothing would look like on their body before they actually order it and thus reducing the number of returns, this technology also enables retailers to follow social distancing guidelines and eliminate their studio costs by switching to digital photoshoots.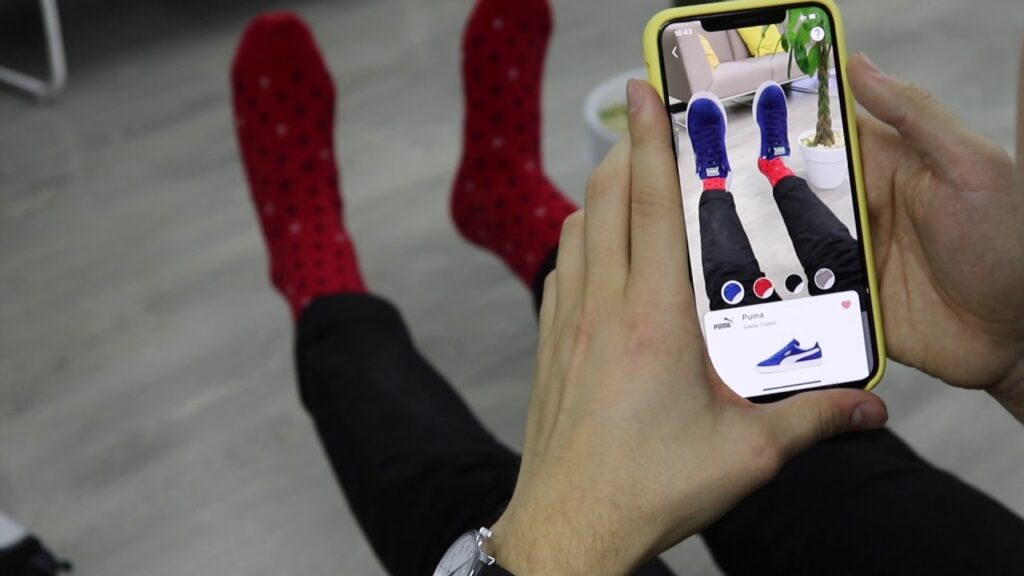 The rise of video shopping
Another trend that has swept the retail sector in recent months is the rise of video shopping, in which retailers let their customers interact with store assistants over video. Go Instore, a leading provider of immersive omni-channel retail experiences, claims that the demand for its technology has increased 800 per cent since the start of the pandemic. One of the companies that has already employed Go Instore's video solution is the UK's leading perfume retailer The Perfume Shop. By using video technology, the retailer's customers can now communicate with perfume experts from the privacy of their own home and ask for their advice. "By adding face-to-face, real-time expert help to online shopping, retailers empower customers within their purchasing journeys, ease their minds and instil confidence on big purchasing decisions, while adhering to government guidelines and keeping consumers safe and comfortable," says Zeeshan Ghalib, Go Instore's chief technology officer. According to Cathy Newman, marketing and customer experience director at The Perfume Shop, the company's month-on-month sales have grown 45 per cent since implementing the technology.
Key long-term retail supply chain trends
Inventory management is yet another aspect of the retail supply chain that is set to experience a major transformation due to the pandemic. Although unsold inventory is usually considered the most valuable asset any retailer can have, reduced consumer demand and store closures have suddenly left many retailers with excess inventory, which they were forced to sell at a considerable discount in order to keep their business running. To avoid similar issues in the future, retailers need to accelerate their digital transformation and adopt emerging technologies like artificial intelligence, machine learning, IoT, and blockchain. The coronavirus pandemic has once again demonstrated that events of this magnitude are extremely difficult to predict, so retailers also need to invest more in crisis mitigation to better prepare themselves for the next one. This could involve implementing a unified digital platform that connects all of the supply chain stakeholders, which would enable retailers to better anticipate changes in demand and react to them accordingly.
Predictions for the future of retail
Hyper-personalisation of retail
There was a time when store owners would go out of their way to get to know their customers. They would learn their name, where they come from, what they do, and what they like or dislike. However, those days are now long gone and that part of the retail experience has been entrusted to personalisation engines, which are becoming increasingly popular in the sector. Today, retailers rely on highly sophisticated algorithms that take into account hundreds of factors to predict what customers want and present them with hyper-personalised product recommendations. As technology develops further, this trend is only set to intensify. "2021 will point to the future when retailers will do your shopping for you," says Riyadh Bhyat, head of Quantium in Europe, Middle East and Africa. "When you opt in as a customer, they'll predict your needs and deliver them, thereby minimising search time. In fashion, this will extend to selecting items that perfectly fit you, based on the body scans you've shared." According to Bhyat, data will enable retailers to "engage the people they serve not as demographics or segments, but as individuals and at scale," and could very well be the difference between winners and losers.
Blended retailing
The upcoming decade will be "a decade of disruption," according to the futurist Dr. Richard Hames. We can expect to see the emergence of numerous new trends in retail, including the "retail theatre", in which retailers try to provide customers with a more enjoyable shopping experience by introducing the element of drama or theatre. Conventional retail models will give way to a blended retail experience, which will see different types of retailers collaborate with one another in previously unimaginable partnerships. "A resurgence in shopping malls, offering a richer range of experiences by blending retail, music, dining and entertainment will take its place," explains Hames.
New trends in online retail
Online retail will undergo a major transformation in the near future, predicts Mike Clem, chief digital officer and senior VP of the successful independent online music retailer Sweetwater Sound. With consumers becoming increasingly mindful of their privacy and turning to ad blockers to prevent advertisers from tracking and targeting them, retailers will have to explore new methods to reach their audience. Due to a severe drop in credit approval rates and a less favourable credit market, we can also expect the demand for non-traditional credit and payment plans to increase, forcing retailers to find "creative ways to offer payment plans or self-finance products." The demand for used products will also grow, leading to the emergence of recommerce.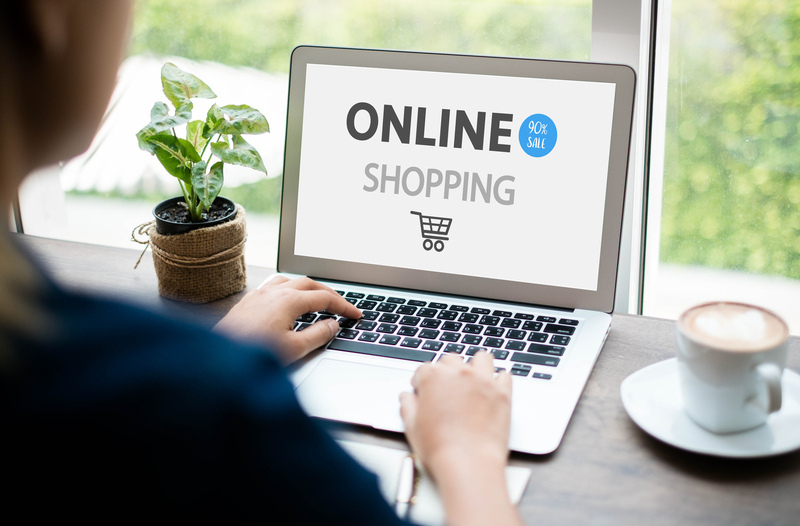 "With more and more consumers making the switch to online shopping as a result of the pandemic, we can expect a shift in how shoppers learn about new things to buy in 2021," adds Clem. "We can also anticipate a rise in personal shoppers, who can offer advice and trust in the absence of physical stores, as well as confidence to high end purchases or high consideration items." Social shopping could also finally reach prominence, according to Clem. "2021 could be the year that Google successfully bridges video and shopping, influencers with creators, and retailers with brands, with potential partnerships in the rumor mill. If they're able to leverage YouTube with shopping, they have the potential for a powerful advantage over Amazon," he says.
Conclusion
The COVID-19 pandemic has brought unprecedented challenges for the retail sector. However, the industry has once again demonstrated remarkable resilience, pivoting quickly to new business models and adopting new strategies in order to stay afloat. Sadly, not everyone was able to survive the crisis, but those that managed to come out on top will be stronger than ever and better prepared to face future disruptions.