Introduction
When COVID-19 was first discovered in December 2019, few could have predicted just how big of an impact on our society it would have. Now, one year later, the coronavirus pandemic still holds the world in an iron grip. Countries around the world seem to be stuck in a perennial loop, forced to choose between implementing lockdowns to stop the spread of the virus and save human lives and loosening restrictions to keep the economy running. Many have described it as a lose-lose scenario. While the closures of non-essential business have been instrumental in reducing the number of infections, they have also had a devastating impact on various sectors, the consequences of which may ultimately turn out to be worse than the virus itself. However, not every sector has been equally affected. Some have even managed to thrive in the new normal, while others are just trying to keep their heads above the water. So, where exactly does HRM fall in?
The impact of COVID-19 on HRM
Often described as the worst economic crisis to hit the world since the Great Depression, the COVID-19 pandemic has resulted in a staggering number of layoffs across industries. It's also expected to have a major impact on future hiring practices, with 67 per cent of chief officers and functional leaders admitting there would be a reduced number of permanent hires in the upcoming period, according to a recent survey published by McKinsey. However, the demand for workers with IT and digital skills will remain high, so companies will need to rethink their hiring processes and experiment with innovative tools and platforms if they want to attract and retain top talent.
Another recent survey, conducted by Aarhus University, reveals that 65 per cent of HR managers say their organisations were negatively impacted by the COVID-19 pandemic, while just 19 per cent of respondents experienced no negative impact. Despite the challenges, as many as 89 per cent of respondents were satisfied with how their organisations responded to the pandemic, while 80 per cent felt the same about the way the board communicated with employees about what was happening. Nevertheless, 50 per cent of HR managers saw their roles change during the crisis, with 89 per cent of them saying they had worked remotely some or all of the time, while 22 per cent saw their working hours reduced. Most importantly, 80 per cent of remote workers said the quality of their work wasn't affected by the change of venue. Unfortunately, remote work didn't agree with everyone, with 21 per cent of HR managers experiencing high levels of time pressure, while 18 per cent had difficulties maintaining the balance between work and life.
With that in mind, it's only natural that 51 per cent of HR professionals expect mental health issues to increase in the upcoming period. The deadly virus, social isolation, uncertainty about the future – these are all factors that are placing enormous psychological pressure on employees, who will require more help and support from their HR teams than ever before. That is why 60 per cent of companies now plan to take their wellbeing initiatives to another level and support their employees through rewards programmes, discounts, and vouchers.
The use of technology in the workplace
The coronavirus pandemic has also accelerated the adoption of digital technology in the workplace and not always in a good way. A recent survey commissioned by Trades Union Congress (TUC) reveals that 26 per cent of respondents said their employers were using technology to keep track of when they start and finish work, while 13 per cent said their break time was being logged. Furthermore, respondents also reported that their workplaces were using AI and other technologies for absence management, work allocation, desktop monitoring, timetabling shifts, social media screening, and the assessment of training needs and allocation. In fact, as many as 33 per cent of workers on insecure contracts said they "felt their activities at work were monitored at all times." The main problem with this development is that only 31 per cent of workers were actually consulted before some new technology was introduced into the workplace. "Workers must be properly consulted on the use of AI, and be protected from punitive ways of working," says Frances O'Grady, general secretary of the TUC. "As we emerge from this crisis, tech must be used to make working lives better – not to rob people of their dignity." Monitoring and surveillance software is particularly troublesome as it has been shown to erode trust, cause stress and anxiety, and affect morale. Furthermore, 60 per cent of respondents said they were worried the technology could lead to unfair treatment in the workplace, with just 28 per cent of workers comfortable with its use.
How companies are responding to the crisis
Cisco, a Silicon Valley-based network hardware company that has more than 75,000 employees in its San Jose headquarters, already had 40 per cent of its workforce working remotely even before the pandemic. That figure has since jumped to 96 per cent. With the majority of its functions now in the cloud, the company has also developed an AI-powered tool named the Network Visualizer, which allows it to "reimagine the future of work." It uses data analytics to identify which employees would be the best fit for a particular project and form high-performing teams. AI has also proved very helpful in areas like hiring and talent development. Most importantly, employee productivity wasn't hurt by the switch to remote work, just the opposite. Customer service representatives, for example, took more calls while working from home, while customers were more satisfied with the service provided.
Another company that is using AI to streamline its HR operations is the global energy management and automation firm Schneider Electric. The company has developed an AI-powered platform called Open Talent Market, which helps employees find a mentor, suggests vacant roles that are a match to their skills, and connects them to part-time projects. "Previously, we would humanly try to make matches, but we weren't able to bring the supply and demand together," says Jean Pelletier, vice president of digital talent transformation at Schneider. "We'd been asking to do this for years, as we outgrew our ability to operate without it. The spirit was there, but the technology was missing, and that's where AI is the game-changer."
HR departments traditionally use lengthy annual surveys to check employees' mental health and wellbeing. However, a yearly questionnaire may not always be the best way to approach this issue, particularly during times of crisis. That is companies are increasingly turning to tech tools that help them identify workers who are struggling or allow employees themselves to request assistance. The New York-based startup Bravely has developed a platform that allows employees to book confidential online advice/coaching sessions designed to help them work through their issues. Each employee is paired with the most suitable coach based on a thorough analysis of several factors, including their identity, role description, experience, support preferences, and urgency. Once the session is over, the results are turned into structured data and delivered to their employer ‒ anonymised, of course.
Predictions for the future of HRM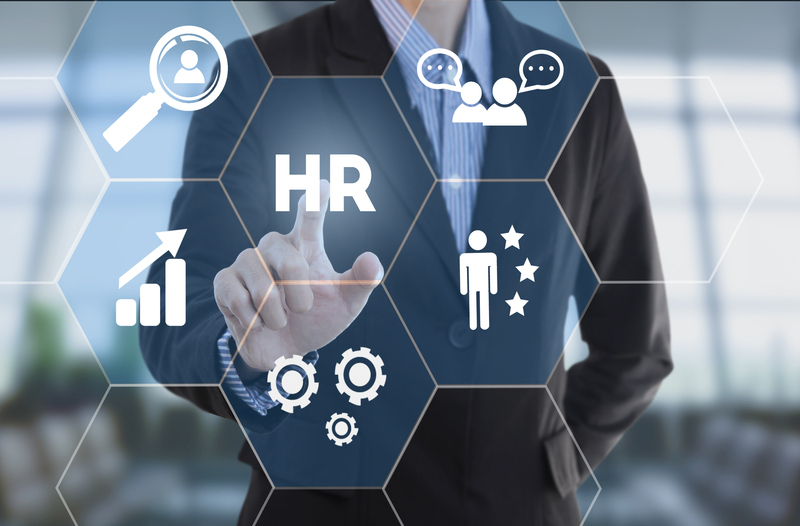 People come first
As the pandemic started to spread throughout the world, it became more and more about the people, rather than the supply chain, according to David Collings, professor of human resource management at DCU Business School. "What is becoming clear now is that handling the impact of the pandemic will continue to occupy large amounts of HR people's time in the medium term, but the intense crisis management of the early days has passed and it's now a balancing act between the immediate and longer-term needs of a business," says Collings. "Companies that have invested in ongoing learning and development for employees tend to be better equipped in general to handle a crisis and organisations that can avoid redundancies also tend to do better in the longer term. In many ways this pandemic has accelerated issues around the future of work requiring significant upskilling and reskilling to keep people employed."
Reinventing human resource management
To respond adequately to the changes brought about by the COVID-19 pandemic, we will have to completely reinvent and transform HR's role, says Robert Bolton, Head of Global People and Change Center of Excellence at KPMG International. "HR must swiftly transition from putting out the fires of the immediate impact of COVID-19 and its aftermath and switch to playing the long game of shaping the workforce of the future for their enterprises. But this switch requires new mindsets, skills and priorities," explains Bolton. "Lasting impacts, including the fact that nearly 40 percent of employees will continue to work remotely and perhaps others in a hybrid model of attendance, means that a new reality has to be contended with. The pandemic has presented HR with a significant opportunity to transform not just the function, but the enterprise itself."
Increased focus on mental health and wellbeing
Fran Katsoudas, Cisco's chief people officer, believes that more and more people will be working remotely, giving rise to a new, hybrid workforce model. "By 2025 I envision we will have a hybrid model and we will be more deliberate in who comes to the office and for what purpose. That may include engineers working in our labs, customer visits that would bring us into the office or innovation days to bring in project teams," explains Katsoudas. "Many employees are working remotely and have the added burdens of helping their children with school, caring for elderly parents while doing their daily jobs. As a result, there is more of a focus on mental health, wellness, and work/life balance." To help them better juggle so many different responsibilities, Cisco is financing its employees' tutoring costs, offering more flexible work schedules, and helping their career development by allowing them to get some face time with the leaders. "In the future we'll put more focus on work and less on roles. We will give people opportunities to try new things and give leaders more flexibility in how they hire talent. But for all this to work we have to keep abreast of human development. Wellness and the mental health of our employees comes first," says Katsoudas.
Conclusion
The way we work has changed dramatically since the start of the pandemic. With more and more people now working remotely, digital technology will take on a more prominent role in the workplace. This trend will also reflect on the role of HR departments, which will increasingly use tech tools to screen potential candidates, make hiring decisions, and provide adequate support to employees. There will also be more focus on employee mental health and wellbeing. With digital skills still in relatively short supply, companies will need to invest in upskilling and reskilling their existing employees to better prepare themselves for the future of work.