Introduction
When COVID-19 was first discovered in December 2019, few could have predicted just how big of an impact on our society it would have. Now, one year later, the coronavirus pandemic still holds the world in an iron grip. Countries around the world seem to be stuck in a perennial loop, forced to choose between implementing lockdowns to stop the spread of the virus and save human lives and loosening restrictions to keep the economy running. Many have described it as a lose-lose scenario. While the closures of non-essential business have been instrumental in reducing the number of infections, they have also had a devastating impact on various sectors, the consequences of which may ultimately turn out to be worse than the virus itself. However, not every sector has been equally affected. Some have even managed to thrive in the new normal, while others are just trying to keep their heads above the water. So, where exactly does healthcare fall in?
The impact of COVID-19 on healthcare
The Digital Health Technology Vision 2020 report published by the professional services company Accenture reveals that 85 per cent of health executives now see technology as "an inextricable part of life." A similar view on technology is supported by global consumers as well, 70 per cent of which believe that it will take on an even more prominent role in their lives in the near future. The COVID-19 pandemic has changed people's relationship with digital technology, many of whom now use it not only to obtain virus-related information or get access to healthcare, but also to maintain contact with their family and friends throughout lockdowns and keep themselves occupied. To remain competitive in a world that is increasingly reliant on digital technology, healthcare organisations will need to find a way to bring their relationship with patients to another level, an opinion shared by 90 per cent of health executives who took part in the survey. To achieve this, organisations will have to provide people with a more personalised experience that gives them a more active role in their own healthcare.
Artificial intelligence technology will also play a more important part in the future of healthcare, as evidenced by the fact that 69 per cent of healthcare organisations are already using it to automate some of their processes, overhaul their supply chains, or screen and triage patients with the help of chatbots. However, automation alone won't be enough to ensure success. Healthcare organisations also need to invest in natural language processing to facilitate collaboration between humans and machines, which will ultimately enable them to transform every aspect of care delivery. The adoption of robotics technology in the healthcare sector is also expected to pick up. While they used to be reserved primarily for warehouse work, robots could facilitate the emergence of the next generation of healthcare services, according to 70 per cent of respondents. Some growing pains are more than likely as people get used to working alongside robots, which 54 per cent of health executives see as a potential challenge for their employees. That is why healthcare organisations need to proceed cautiously with the introduction of robotics technology into the working environment, making sure to take both their employees' and patients' concerns into consideration.
Digital health on the rise
The COVID-19 pandemic has significantly accelerated the digital transformation of healthcare by facilitating increased adoption of telemedicine, remote patient monitoring, and other digital platforms within the sector. The Digital Health – Global Market Trajectory & Analytics report published by ResearchAndMarkets.com predicts that the global digital health market will grow 37.1 per cent in 2021 and will continue growing at a compound annual growth rate of 18.8 per cent from 2021 to 2027, when it's expected to reach $508.8 billion. So far, washing your hands and staying away from other people has proven to be the only effective way to keep the novel coronavirus at bay, so it's no surprise to learn that both doctors and patients are increasingly turning to digital technologies to provide and receive healthcare and reduce physical contact to a minimum.
According to the report, online consultations have increased by 350 per cent, while online pharmacy sales have grown by a staggering 600 per cent. On the other hand, searches for nearby doctors have dropped by 60 per cent. With people reluctant to visit their doctors in person for fear of contracting the virus, healthcare organisations have been forced to implement alternative models, such as telemedicine and virtual care solutions, to ensure that all of their patients receive the care they need. Other technologies that are expected to achieve a wider adoption in healthcare in the upcoming period include 3D printing, predictive analytics, AI chatbots, and 'digital front door.'
AI-powered patient data
One of the most promising healthcare innovations to appear on the market lately is the Patient Status Engine (PSE), which "automates the collection of raw patient data and decision-support tools for clinicians." Developed by Isansys Lifecare, this FDA-certified class-2 medical device offers high-resolution patient monitoring through a combination of wearable sensors, big data, and wireless networks, and is touted as "the only medically certified end-to-end digital solution of its kind."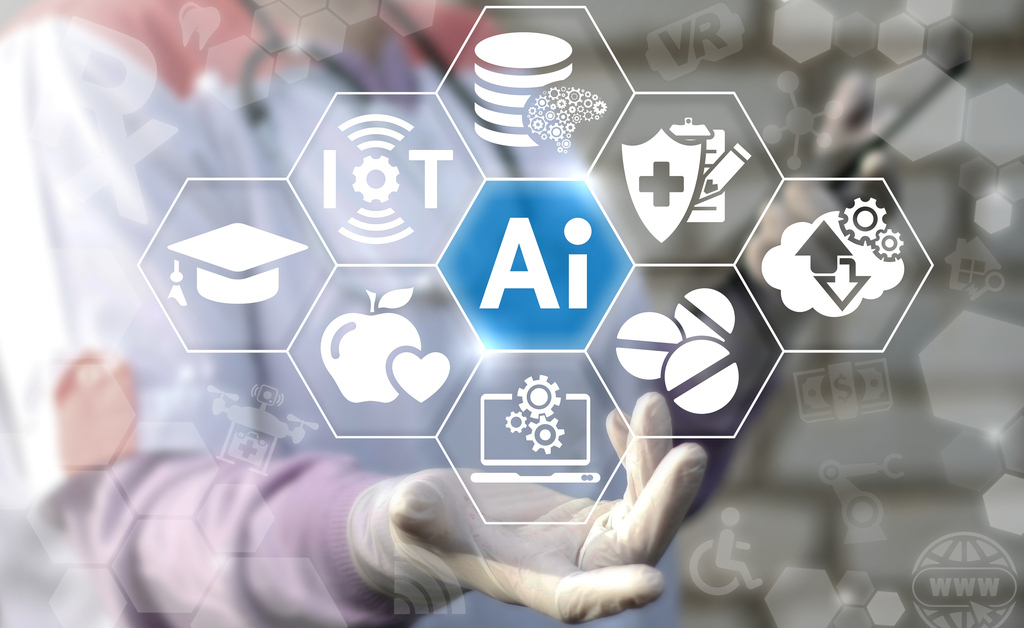 "Bedside equipment in hospitals gives clinically accurate data, but isn't portable, while wearable products generally don't provide information accurate enough to make clinical decisions," says Keith Errey, the chief executive at Isansys Lifecare. He describes the PSE as an "app store for healthcare," which even allows people to build their own AI applications for the platform. Once installed behind hospital firewalls, the solution uses doubly encrypted Bluetooth to gather data from sensors patients wear on their bodies. It also enables hospitals to quickly form high-dependency isolation wards.
Using a robot to measure a patient's vital signs remotely
The job of a healthcare worker is stressful enough even when things are normal out there, but the global pandemic that has gripped the world has added yet another dimension to it – the high risk of exposure to a deadly virus. Yes, it's a very risky job, but someone has to do it. So, why not a robot? To answer this question and keep healthcare workers out of harm's way, researchers from MIT, Boston Dynamics, and Brigham and Women's Hospital joined forces to build a robot that can measure a patient's vital signs remotely. Rather than building the robot from scratch, the researchers took an existing dog-like robot named Spot previously developed by Boston Dynamics and equipped it with four cameras to enable it to measure a patient's skin temperature, breathing rate, pulse rate, and blood oxygen saturation without having to touch them physically.
To make this possible, the researchers developed an algorithm that uses an infrared camera to detect elevated temperature by comparing the temperature on the patient's face against their core body temperature. Similarly, by keeping track of how the temperature of the mask changes as the patient breathes in and out, the infrared camera can measure their breathing rate. The remaining three cameras are monochrome and can measure the patient's pulse rate and blood oxygen saturation by monitoring minute color changes in blood vessels on the surface of the skin. Most importantly, the measurements also take into consideration both the ambient temperature and how far the camera is from the patient, which means that the algorithm's accuracy won't be affected regardless of the distance or external weather conditions.
Predictions for the future of healthcare
Digital innovations in healthcare
Digital technology will have a major role in the future of healthcare, according to Dr. Kaveh Safavi, a senior managing director in Accenture's Health practice and an author of the Digital Health Technology Vision 2020 report. "COVID-19 has not slowed digital technology innovation; rather, it's amplifying it to historic levels," says Safavi. "Given the current environment, healthcare organisations must elevate their technology agenda to explore emerging digital technologies that provide the right infrastructure to help people feel safer about using technology tools for their healthcare experience." In addition to being used to track, test, and treat the novel coronavirus, digital technology is finding a growing number of useful applications in digital therapeutics, at-home testing, and online training. "The intersection between digital technology and healthcare experiences has certainly accelerated with the COVID-19 pandemic, and leading the future of care will demand rethinking core assumptions about the intersection of people and technology," adds Safavi. "People's perceptions of and relationships with technology are changing, and to adapt, healthcare payers and providers need to redesign digital experiences."
AR/VR solutions kickstart a healthcare revolution
Eleftheria Kouri, AR/VR Research Analyst at ABI Research, believes that the healthcare sector will undergo a revolution driven by augmented reality and virtual reality solutions. "Thanks to the technological maturity, more affordable prices, a wider range of content providers, and numerous successful implementations, AR and VR solutions have proven their value and are increasingly established in healthcare training and education, pre-operation and treatment planning, and data/3D model visualisation use cases," explains Kouri. "At the current stage of the market, AR and VR solutions are considered reliable and cost-effective digital tools for high-value use cases in healthcare. At the same time, the introduction of AR elements in telehealth services is a promising and natural use case that can add value and clarity for users and fill in gaps exposed today with the difficulty of in-person visits." From VR therapies to AR applications that help patients with drug intake processes, AR/VR technology will forever change how people access healthcare. "The healthcare sector is slow to embrace change, but COVID-19 and ongoing digitisation pressures have accelerated plans. High investment cost, cultural challenges, strict regulations and health and safety standards, and complex integration are still valid barriers requiring AR/VR healthcare solution providers to plan for and address. However, the value of these solutions is continually proven across use cases, improving safety, accuracy, efficiency, and efficacy," adds Kouri.
The hospital of the future
There are many differing opinions on what the hospital of the future will look like. For Jeroen Tas, Chief Innovation & Strategy Officer at Philips, the hospital of the future is "a network with flexible capacity, connected by a single digital infrastructure: critically ill patients are cared for in (remotely supported) ICUs; regular care takes place in connected health hubs in the community; while the at-risk patient population is monitored remotely and more engaged with their health than ever before." Sean Carney, Chief Experience Design Officer at Philips, predicts that there may not even be a need to go to a hospital to receive healthcare in the future. "Care could even come right to your doorstep," says Carney. "If you're elderly or frail, a nurse could drive a mobile healthcare vehicle to your home. Once there, he or she could examine you in person and take advice from a doctor via a video session. At Philips, we're testing this concept with three mobile units – in collaboration with MONET Technologies – in the Japanese city of Ina, where there's a rapidly aging population and a shortage of medical facilities and healthcare staff."
Conclusion
It's only natural that a global health crisis is going to have a profound impact on the healthcare sector and that's precisely what happened with COVID-19. Healthcare systems in many countries were taken to – or even beyond – the breaking point, forcing them to scramble for solutions that would allow them to save people's lives and continue providing care to people who need it without putting them in harm's way. This has given rise to innovative digital platforms that allow people to interact with their doctors and receive treatment without having to visit the hospital in person. The virus will be gone eventually, but the convenience offered by these digital platforms means they could stay with us for the foreseeable future, forever changing the way we access healthcare.